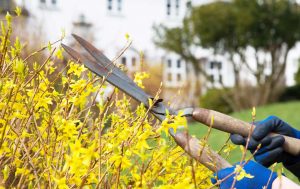 The milder days of spring are a perfect time to do a thorough spring cleaning and perform home maintenance. After a long winter, it is a good idea to spend time on preventive measures to help maintain your home and property throughout the year. Tasks such as cleaning out your gutters, checking for dead trees and branches and cleaning and inspecting home mechanical systems, such as heating and air conditioning equipment, can make spring a season of safety.
Cleaning and maintenance of your home should be done inside and out. Although the tasks are different, ensuring all the elements of your home are in good working order can help keep your family safe and your maintenance expenses lower over the long run.
Article: Travelers.com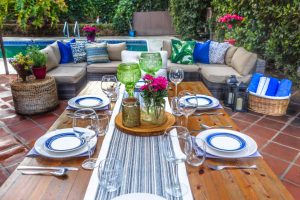 You don't have to buy all-new stuff to create the perfect spot for outdoor entertaining; just use what you have! We'll show you how to decorate for three alfresco occasions — a dinner party, a casual brunch and a movie night — using items you likely already own.
Article: HGTV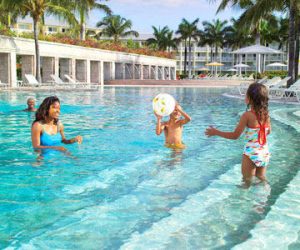 Looking for the perfect beach vacation? Parents' exclusive survey reveals the resorts where you can get awesome ocean views, nonstop family activities, and comfy rooms — all at a price that won't leave you feeling burned. Plus: 10 runners-up we love too.