Question from Melissa Q.
"What is the difference between a Condominium
and a Townhome?
Danna's answer
"This is a very commonly asked question and believe it or not,
there is a difference!"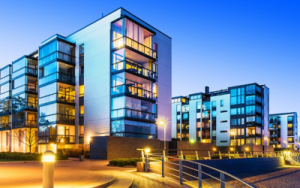 Condo:
Owner occupancy rate is vital to whether or not certain loans will be approved.

Ownership is not only in the condo, but also in the "GCE" (Gross Common Elements)

Example: Grounds, corridors, elevators (items which belong to all owners and consist of everything but the units in which people live.)

Lender will get a "Condo Cert" from the HOA.

The "health" of the HOA is a factor in the lending discussion, such as:

amount of units in default

general financial health

No land is owned in a condo

HOA fees are typically higher in a condo. These fees are usually due to the following items:

building maintenance

common areas

recreational rooms

parking garages

pools

Pools can drastically increase HOA fees due to on-going maintenance and additional insurance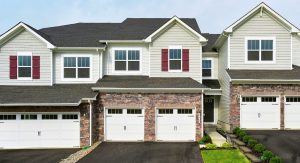 Town homes:
Town homes typically have a lot and block legal description. (Example: L1, Blk2)

Town homes are easier to get a loan on

Occupancy rate is less important

There are not people above or below you

Town homes can include land ownership (Example: small yard)

HOA dues are typically cheaper due to fewer common areas
Thank you Melissa for submitting your question to
"Dear Danna"!
We will update this section on a regular basis and Danna will be answering your real estate questions!
If you have a real estate question for Danna, please submit your questions to
danna@thehinzgroup.com
and you may be featured on our website!