Welcome to our foreclosure help page. Below, you will find links and information on "Top Mistakes Made in Forclosures", a link to the "Colorado Foreclosure Hotline", explanation of what a CDPE does for you, information on Short Sales, and an area where you can enter your contact information for us to reach out to you.

The Colorado Foreclosure Hotline was established as a public-private partnership. Discussions began in late 2005, and in 2006, the Blue Ribbon Panel on Housing, composed of various housing industry professionals, identified a foreclosure crisis on the rise. The panel also identified the effectiveness of HUD-approved housing counseling, and acknowledged that a unified network of such agencies would be essential in combating the foreclosure problem. The Colorado Foreclosure Hotline was created as a central point of contact for homeowners in danger of foreclosure, and as a means for connecting those homeowners to a HUD-approved housing counseling agency in their community.

What is a CDPE (Certified Distressed Property Expert)
A Certified Distressed Property Expert® (CDPE) understands thoroughly, the complex issues in today's turbulent real estate industry and knowledge of foreclosure avoidance options available to you. CDPEs can provide solutions, specifically short sales, for homeowners facing market hardships.
Homeowners regularly proceed without guidance of any kind through the often financially and emotionally devastating prospect of foreclosure. Visiting with a well-informed, licensed real estate professional is the best course of action for a homeowner in distress. Through comprehensive training and experience, CDPEs have the tools to help you find the best solutions for your unique situation and to avoid foreclosure through the efficient execution of a short sale.
Living through financial difficulties poses a challenge for any family, let The Hinz Goup act as an advocate on your behalf. As your agent, and as a licensed CDPE, I am a trained professional and can address your specific needs. I don't merely assist in selling properties, I will serve and help save my clients in need.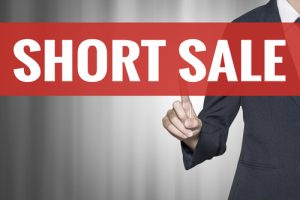 If you would like to talk about your options, I would be more than happy to help you. Please provide your contact information below and include the best time for me to reach you. I look forward to speaking with you.