Meet Loki!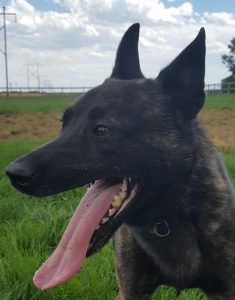 "It gives us great pleasure to present K9 Loki
of the Weld County Sheriff's Office in CO who
will be the recipient of a bullet and stab protective
vest

through your generous donation to

Vested

Interest in K9s, Inc."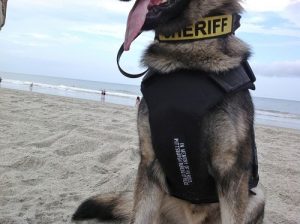 Welcome to Vested Interest in K9s, Inc. where protecting K9s is our priority. Vested Interest in K9s, Inc. is a 501c(3) non-profit whose mission is to provide bullet and stab protective vests and other assistance to dogs of Law Enforcement and related agencies throughout the country. We offer state-of -the-art bullet and stab protective vests made in the United States that provide ultimate protection for K9s. Because of an exclusive rate available only to Vested Interest in K9s, Inc., each donation of $950 makes it possible to provide a vest to one K9 in the United States. Each vest has a value between $1795 – $2234 and a warranty of 5 years.
If you would like to make a donation to Vested Interest in K9's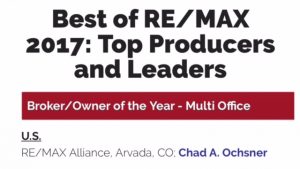 I am honored to work with such amazing leadership. Congratulations to Chad Ochsner for winning Broker/Owner of the year! Working with someone who values the agents who work for him is truly a blessing.

We are a group of busy women with compassionate hearts and who are committed to making a difference. Our Mission is to reach out and help our struggling neighbors by supporting the work of local charities. Collectively we can make a powerful impact by donating over $10,000 per quarter and $40,000 annually to worthy non-profits . We are looking for 100 or more women to join with us by becoming a member and contribute $100 per quarter. All contributions will go to local Boulder County non-profits. The idea is to keep it local and have an impact that WE can SEE in our communities.
If you would like to be a part of 100 Women Who Care Boulder County
CLICK HERE